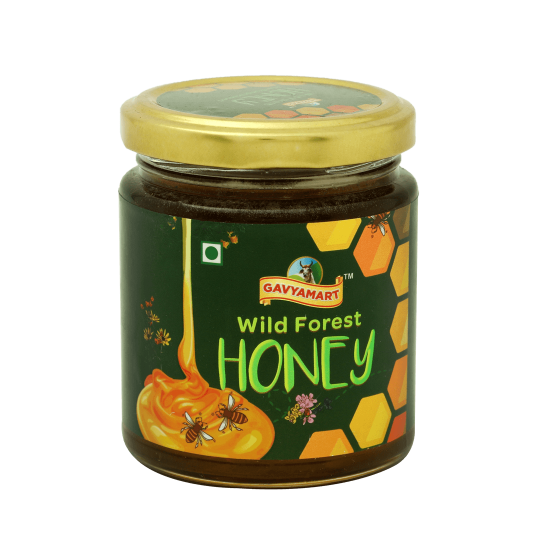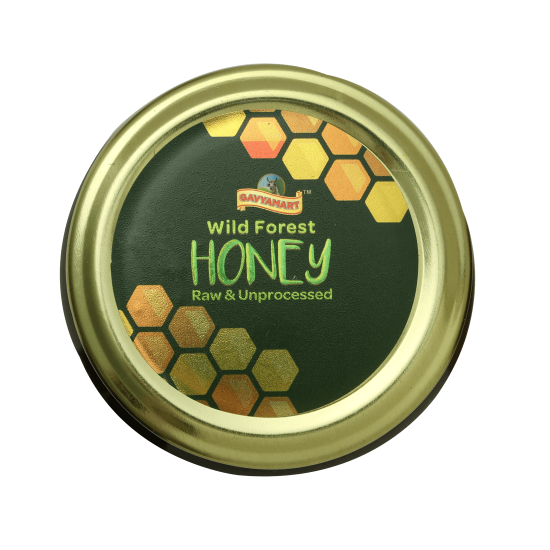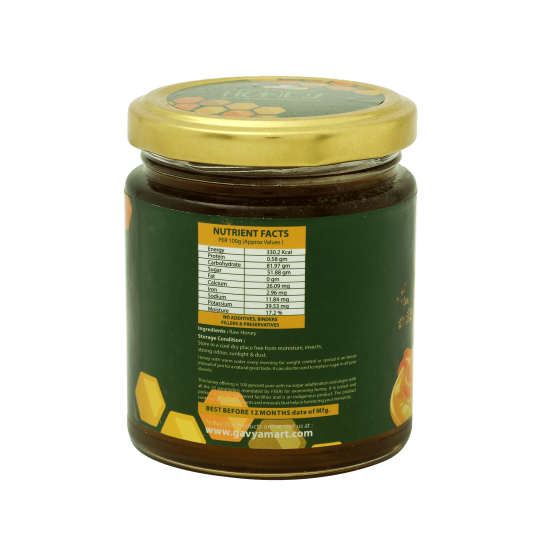 -33 %


Gavyamart 100% Pure Wild Forest Honey Brand with No Sugar Adulteration 250g
Gavyamart Wild Forest Honey is collected by bees from trees from the core of the forests. It is collected by bees from rare herbs and wild flora found only in deep forests. Honey acts a natural medicine for coughs, digestion, insomnia and respiratory diseases as well. Wild forest honey not comes from any specific nectar but its sum of all available flower nectar. Raw honey is only strained before its bottled, which means it retains most of the beneficial nutrients and antioxidants that it naturally contains. Conversely, regular honey may undergo a variety of processing, which may remove beneficial nutrients like pollen and reduce its level of antioxidants.
Honey is a sweet edible food item that is prepared by honey bees or rather the bees that are stingless. The sweetness of honey comes from the monosaccharides fructose and glucose that is present in it.
Honey can be collected from the beehives where the honey bees store it in wax like structures that are also known as honeycombs. It is made when the bees travel from different flowers and collect the nectar from them. (Nectar is the sweet fluid that is carried inside of the flowers and this is what adds to the sweetness of the honey which is collected in the beehive.)
Honey is as sweet as normal sugar, the difference between the two is just that honey is not harmful to human health.
In fact, as per the beliefs of the Hindu Dharma, Honey is said to be the purest of all the different forms of sugar that are available. It can be used with any kind of edible item.
·
Direction:
Store in a dry cool place. Part or full crystallization is a natural process.
Technical Details
Brand
Gavyamart
Country of Origin
India
Ingredient Type
Honey
Manufacturer
Gavyamart Panchgavya Utpad Pvt Ltd
Specialty
Suitable for vegetarians
Additional Information
Date of First Available
18th April 2022
Shipping charge: $ 0
Enter your location to check delivery

Add location




Sold by GAVYAMART
Stock:

100

Model:

Wild Forest Honey 250g

Weight:

250.00g

Dimensions:

8.00cm x 5.00cm x 7.00cm

SKU:

Gavya024

Location:

India
Gavyamart
Special Instructions:
Product Package Opening Video should be with you. Please keep in mind that when you receive the product and going to open the package, please make a video. It's mandatory for each & every customers.
Please read product description carefully; before checkout and placing the order.
Use This Discount Coupons "OMBIKA0598" at the time of checkout. If your order value exceeds Rs. 1000/-.
For each & every prepaid order; you will get Rewards Point equal to 1% of your order value.
If you have any queries; you may write to us at: support@ombika.com