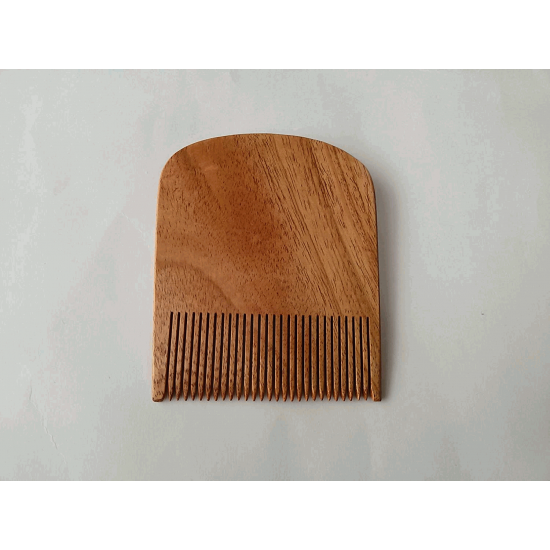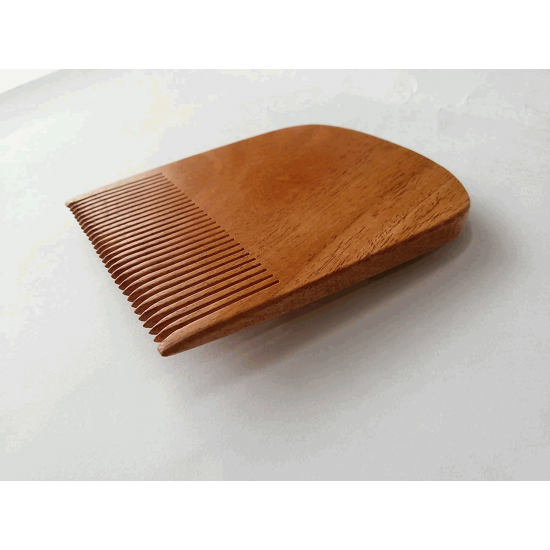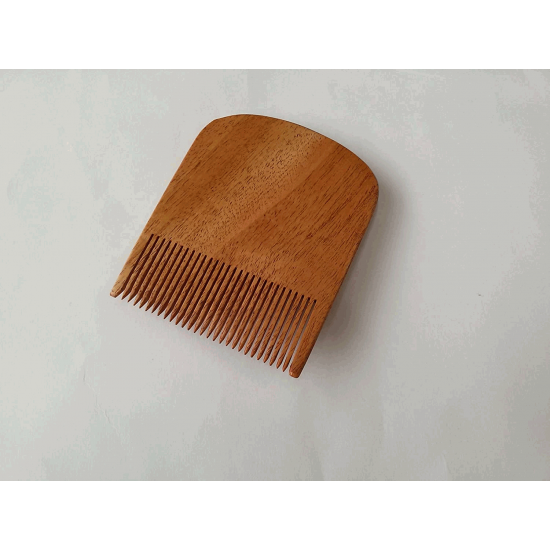 -9 %



ThreadMantra Natural Neem Wooden Beard Comb
Unlike a typical molded plastic comb, our combs are made of 100% pure neem wood and are handcrafted Pocket-size beard and mustache comb combo fit perfectly in your jeans' pocket or bag pocket. So, you can groom your facial hair anytime, anywhere Keep your beard soft and train your whiskers to grow in the same direction with regular combing.
This is Natural Wooden Beard Comb and made from best quality Neem Wood. Wood has been season naturally; no chemical is being used in the process of manufacturing. The each teeth of the comb is rounded in such a manner that it massages the scalp. The natural material has the ability to distribute natural scalp oil or sebum through the hair. This Beard Comb is very popular with Indian People.

This Beard Combs are made out of best quality Neem Wood.


Leading hair care experts advise to always use natural Neem wood combs that are gentle. Anyone including kids can use Neem Wood Combs. Suitable for women of all age groups. Less split ends.

Controls Hair Fall and dandruff

A healthier scalp. 1 comb. joint teeth.

Use for Beard Comb
Shipping charge: $ 1
Enter your location to check delivery

Add location




Sold by ThreadMantra
Stock:

50

Model:

TMWC 527

Weight:

40.00g

Dimensions:

3.50in x 5.50in x 0.00in

SKU:

TM002

Location:

India
Special Instructions:
Use This Discount Coupons "SHOP730" during Anniversary Sale (1st - 3rd September 2020).

Please read product description carefully; before checkout and placing the order.

Use This Discount Coupons "OMBIKA0598" at the time of checkout. If your order value exceeds Rs. 1000/-.
For each & every prepaid order; you will get Rewards Point equal to 1% of your order value.

Product Package Opening Video should be with you. Please keep in mind that when you receive the product and going to open the package, please make a video. It's mandatory for each & every customers.